As a locally owned and operated community bank, we're committed to public service.
We've made it our priority to be involved in what is happening locally. We aim to support and uplift the citizens, businesses and organizations of our communities and it's a tradition that employees of the Bippus State Bank have embraced for over 100 years.
We believe in giving back to the communities that our customers and employees live in. In addition to our financial support, our employees serve on boards, volunteer their time, effort and contribute their ideas to support community leaders' initiatives to build up our community and improve the lives of those living in it.
---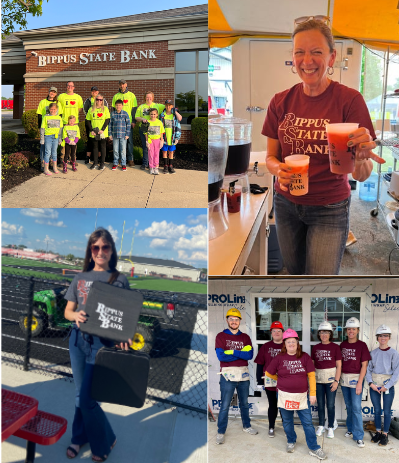 Top left: Volunteering for Trash Pick Up around the city of Huntington  // Top right: Sandy Hacker from the Warren Branch serving beverages at the Huntington County 4-H Fair Pork Stand // Bottom Left: Provided seat cushions to the first 200 fans at the first HNHS football game in the new stadium. // Bottom Right: Volunteering for the Habitat for Humanity build.
---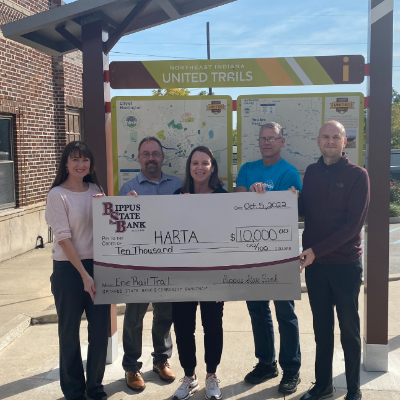 We let our actions speak louder than words by lending to and investing in our local economies, financially contributing to community partners to meet area needs, and encouraging our employees to volunteer in meaningful projects that ignite their passions and have an impact in our neighborhoods.
Unlike non-local banks, you'll never see our community support dollars invested anywhere other than the communities we're a part of. That's right. 100% of our community support funds STAY in the communities we're a part of. Always has and always will.
Bippus State Bank, investing in our communities.